The MTR SUPERSTORE
Welcome to the best online sports shopping on the internet! Click on any banner to browse thousands of items and opportunities.
NEW! ON AMAZON.COM!!!!



If international intrigue is your cup of tea, then you will surely enjoy the exploits of Raymond de Vries. Once one of the most powerful Sports Agents in global sports, de Vries became entangled in a circular web of Romance, Fame, Glamour, Drugs, Sex, Money...and crime.

Read his accounting of life in the proverbial "Fast Lane" in his novel, now on-sale online at Amazon.com. It is a fast-paced, exciting look behind the scenes of international sports and the corruption found there. A "MUST READ"...

SBTC 2014 SEASON ACTIVE MEMBERSHIP
SOUTH BAY TRACK CLUB ALUMNI ASSOCIATION MEMBERSHIP
GET THE OFFICIAL SOUTH BAY TRACK CLUB TEE-SHIRT
Choose from Short-sleeve (Black), or Long-sleeve (White)...click on menu arrow for size selection.

Support The South Bay Track Club by patronizing the products found throughout the website. The club appreciates your contributions. Click on any banner to go to secured shopping sites.
***GMP Certified (Food and Drug Administration's current Good Manufacturing Process regulations, ensures WADA, USADA, UCI, IOC, and USATF compliance)

Find great deals on new CLASS OF 2010 gear at Anderson's School Spirit!

Save up to 80% at StarStruck Clearance Center - shop NFL, NCAA, MLB, NBA & More
KEEP SCROLLING DOWN THE PAGE FOR A GREAT SALE ON NIKE TRACK SHOES!!!
Click here to be taken to the accelerade website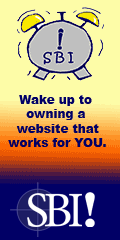 Click here for the SkinsUSa website